Dr. Yuan on Diamonds: A visit to Alrosa, Russia
---
From July 7 to 13, 2007, with the visiting group organized by the Russian National Academy of Sciences, the organizer of the 30th International Gemological Conference (International Gemmological Conference, IGC), we visited Mirney, the diamond city of Yakutia (Yakutia) in Siberia, and took the plane of Alrosa Airlines from Moscow for a six-hour flight. When we arrived over Mirney, we could see dozens of large and small circular holes on the ground, with a diameter of more than a thousand meters, small tens of meters. These are diamond-containing Kimberley tubes, which are not allowed to fly over the potholes by aircraft. Mirney began to build from a wasteland around 1950 because of the discovery of diamond mines here. It has become a city with 50,000 residents. All the people, things and things in this city operate around diamonds. Alrosa (Alrosa) is the central institution of this city. In addition to digging diamond mines, many public facilities and commemorative signs have been established for this city, such as: concert field, large indoor gymnasium of standard ice hockey field, standard outdoor football, track and field, tall and solemn Orthodox Church, Kimberley Museum, Diamond Mining Research Center, many commemorative statues, and various huge pictures about diamonds can be seen everywhere.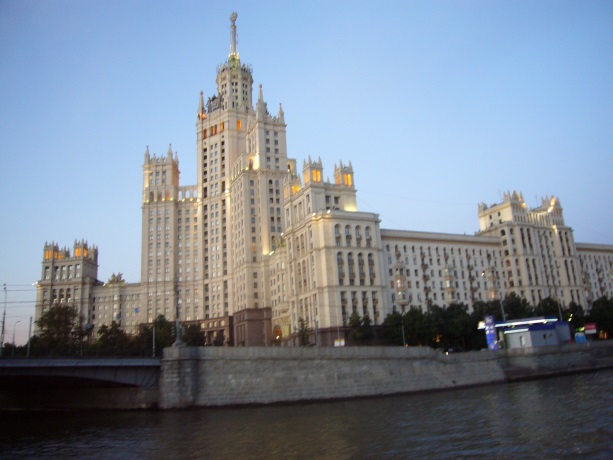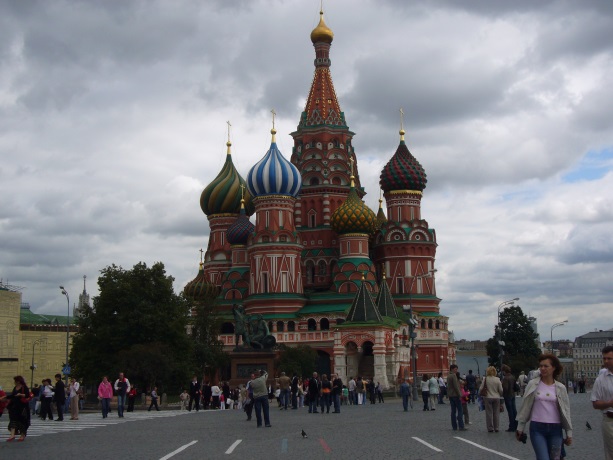 Moscow University Moscow Red Square St. Vasily's Cathedral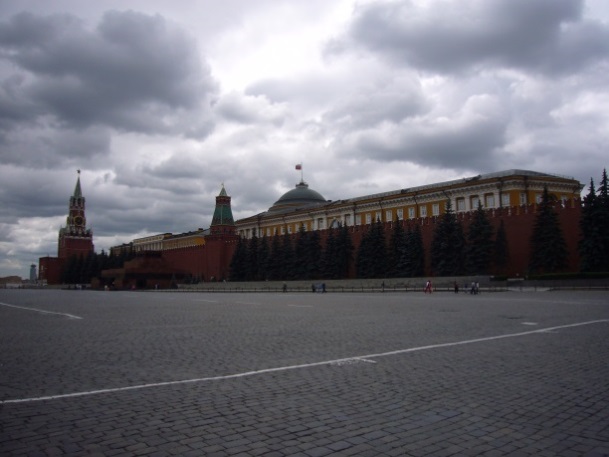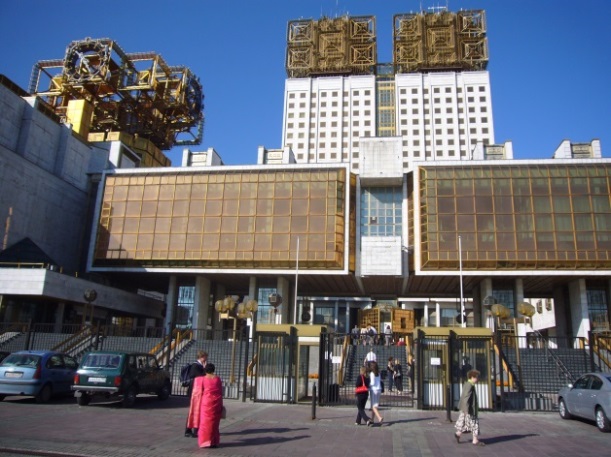 Kremlin National Academy of Sciences
Visited a vast five-story diamond sorting plant, where a variety of large machines operated to break down large chunks of kimberlite into medium, small and broken grains, and then pick out diamond crystals from them.
Siberia in early July did not see gloom until 1: 00 a.m. and turned bright at 3: 00 a.m. Groundwater pollution is serious, and the water flowing out from the tap is extremely light yellow. The Siberian wilderness grows extremely tall and straight pine trees, which are excellent building materials. In summer, they are mostly swampy areas, and in winter, they are covered with snow and ice.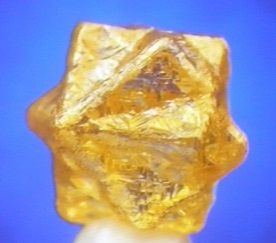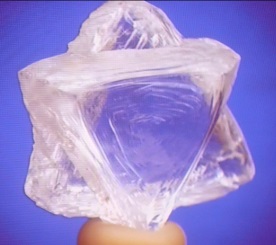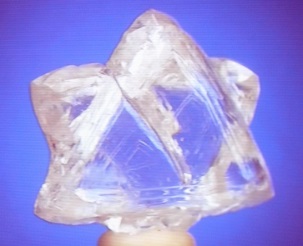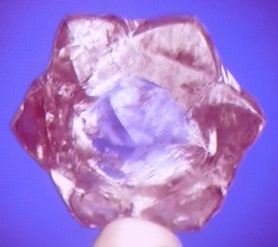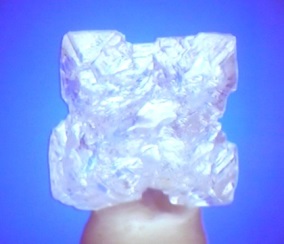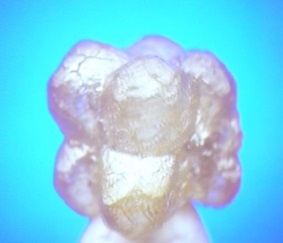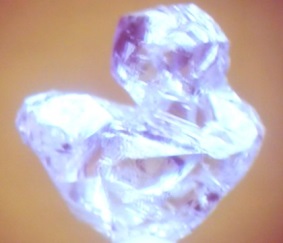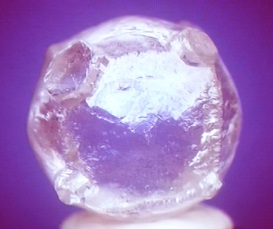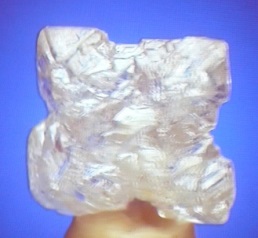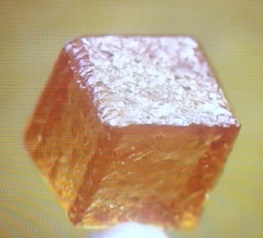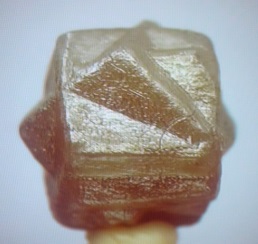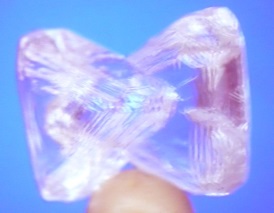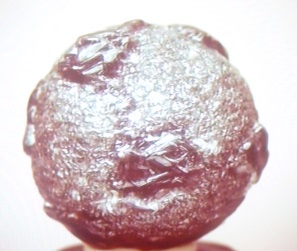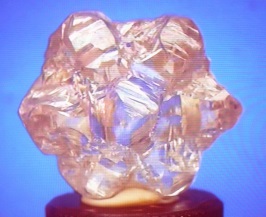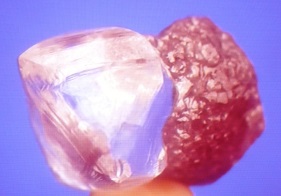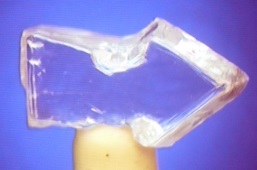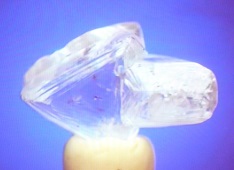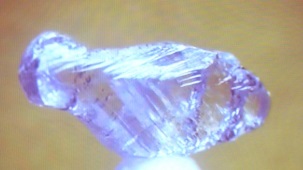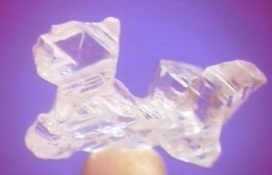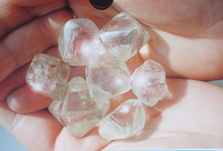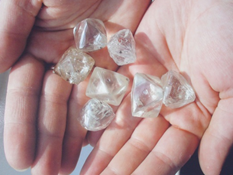 Alrosa Natural Diamond Rough in Various Shapes
The "peace" diamond mine, which has been mined out, is now only for tourists to take photos at the edge of the large pit with a diameter of more than 1,000 meters. the sorted ore sand beside it has piled up into hills several kilometers long and tens of meters high. several scrapped mining machines and the mining age of "1957-2001" have been left on the top of the mountain.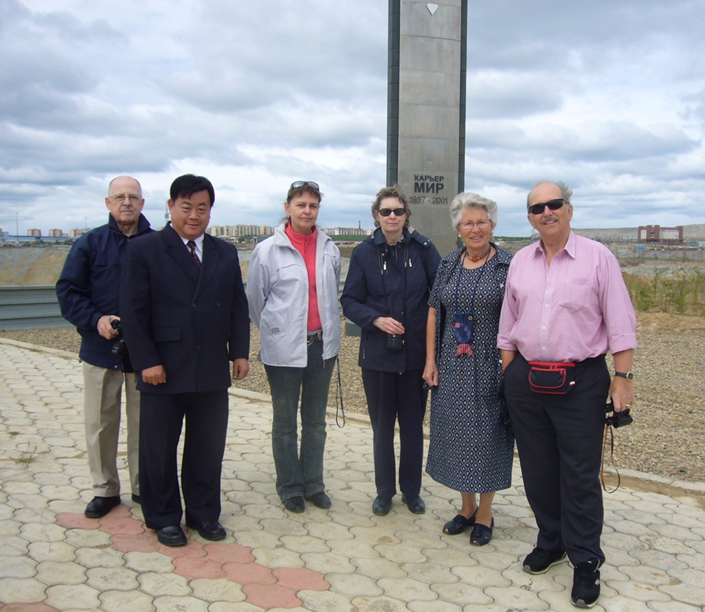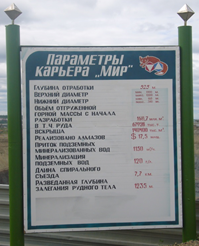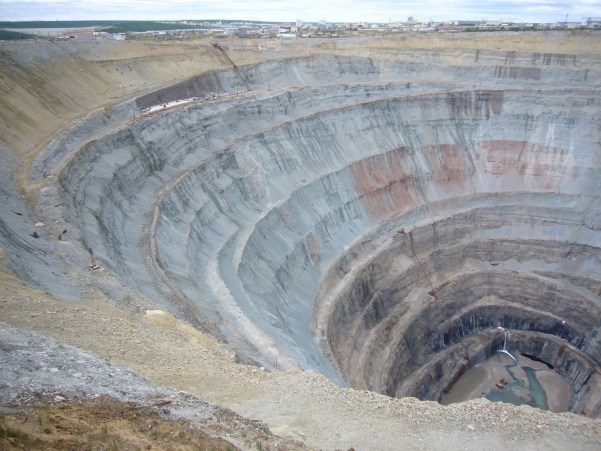 Siberian 'peace' diamond mines
We visited the "international" diamond mine under exploitation. Dressed in a full set of deep miners, we took a lift 780 meters underground to see a large wheel excavator actually excavating the kimberley rock formation. We learned how the ore was transported to the surface after being excavated, the safety support of the pit tunnel, and a large amount of cold air being sent into various areas of the underground tunnel.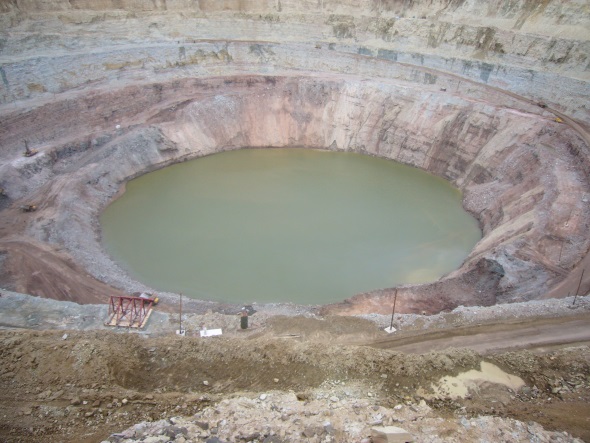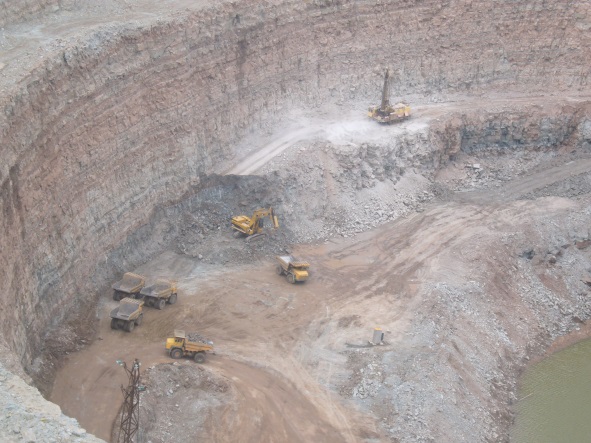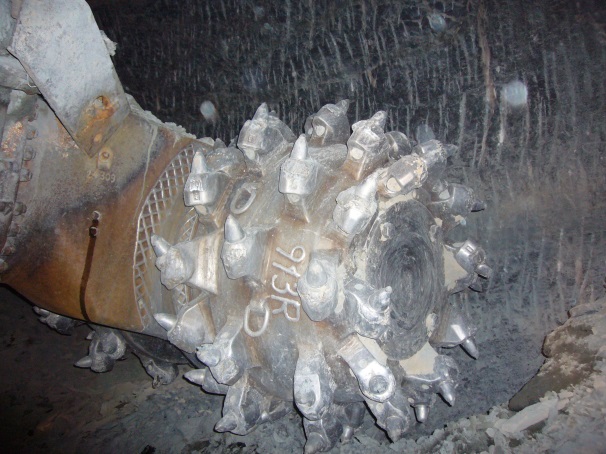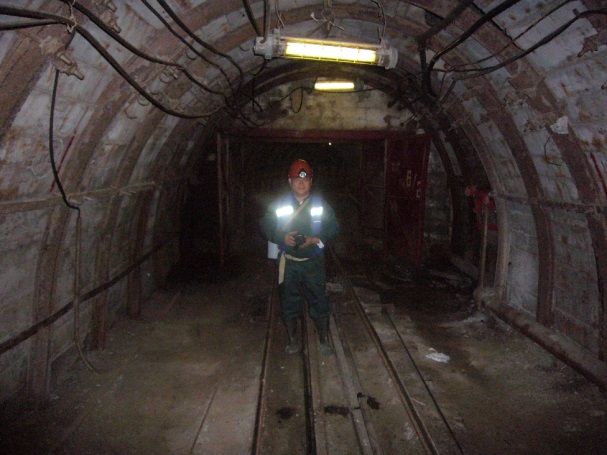 Siberian 'Allied' diamond mines
The Alrosa Diamond Group Building in Moscow is tightly secured, and we saw samples of diamonds produced in various mining areas, as well as the world's only diamond-based painting and the largest diamond hourglass.
The Kimberley Museum displays thousands of kimberlite samples of different compositional combinations and models of kimberlite tubes sampled during prospecting.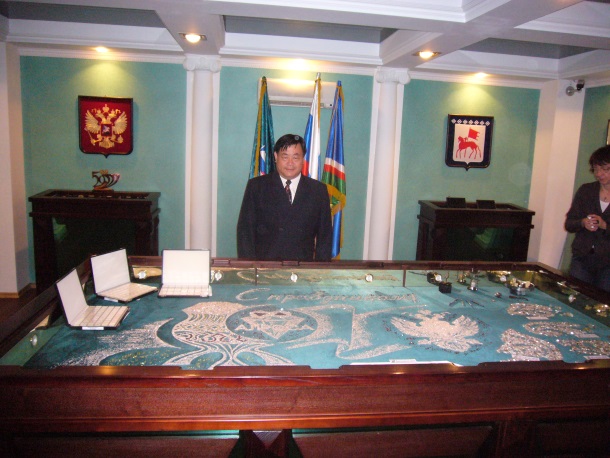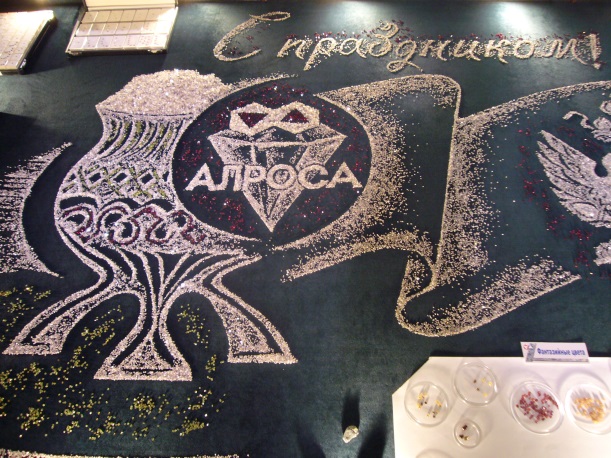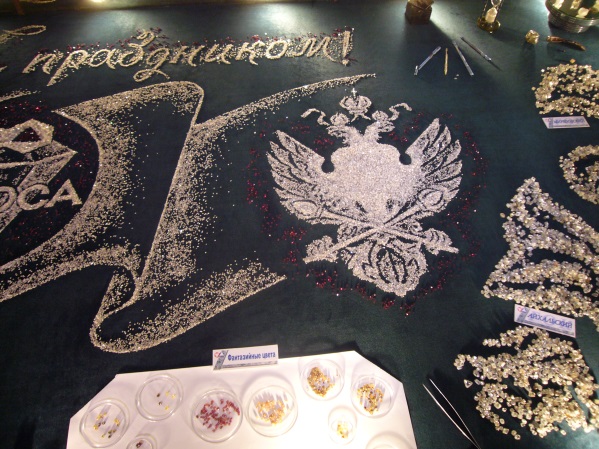 Moscow Alrosa Diamond Factory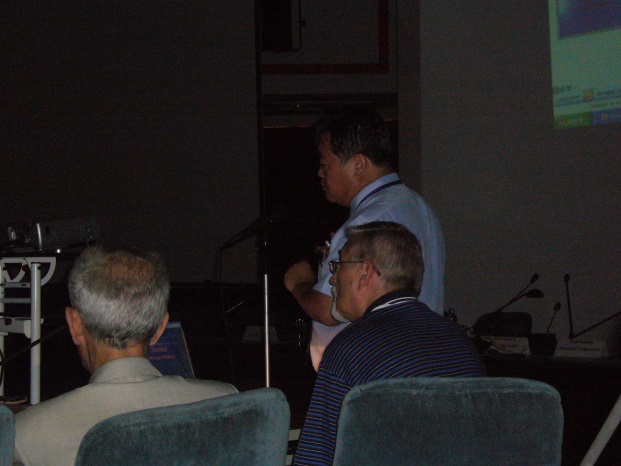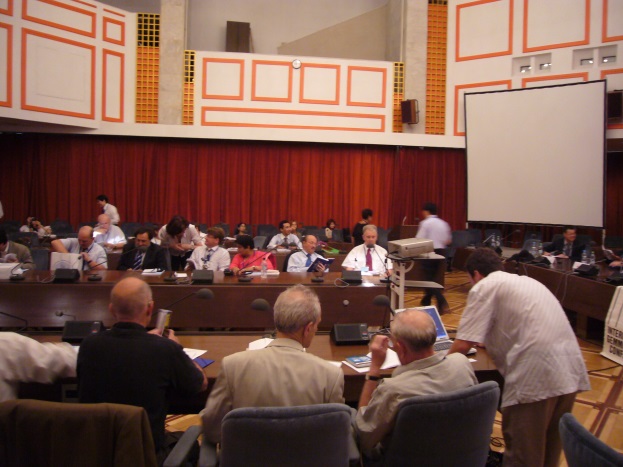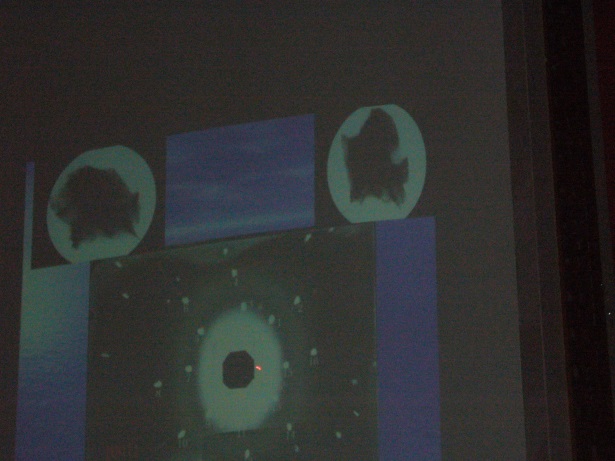 July 16, 2007 30th session of the IGC conference author speech