Dr. Yuan on Diamonds: Global Production and Sales Forecast of Cultivated Diamonds
---
The total diamond reserves on the earth are about hundreds of billions of carats, but the diamond mines containing gem grade are only more than one billion carats, of which about 1/2 are gem grade. At present, the annual mining volume is about 1.5 to 0.11 billion carats. Most natural diamond mines will be mined in about 10 to 15 years, and the remaining few mines will be completely mined in 20 to 30 years.,The missing share of the market will be replenished by nurturing diamonds.
Global consumers buy cultivated diamond jewelry diamond weight than the weight of natural diamond jewelry, an average of 2 to 5 times. Because the price of cultivated diamonds is much lower, in addition to wedding rings, consumers, especially women, have more opportunities to buy their own decorations, so the total demand for cultivated diamonds is much higher than that of natural diamonds.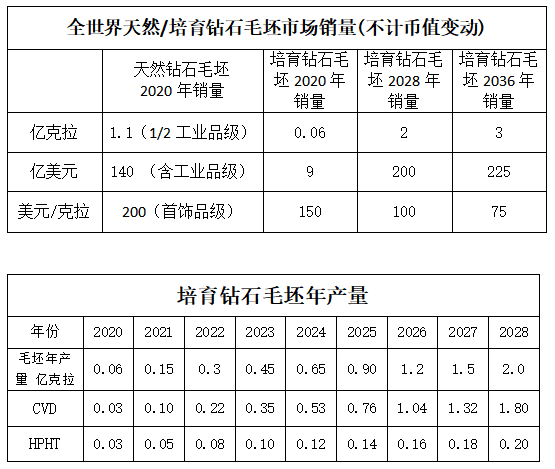 The production technology of HPHT cultivated diamond has been quite mature. The expansion of the number of machines is limited by the bottleneck of six-sided top machine manufacturing. It is not easy to increase the output in a large amount. In addition, due to the competition with CVD diamonds, it is impossible to grow large-particle cultivated diamonds. There is still much room for improvement in CVD growth machines. It is also easy to increase CVD machines. There is still room for a large amount of industrial diamond market in CVD mode, so CVD can accommodate a large number of new investors coming in.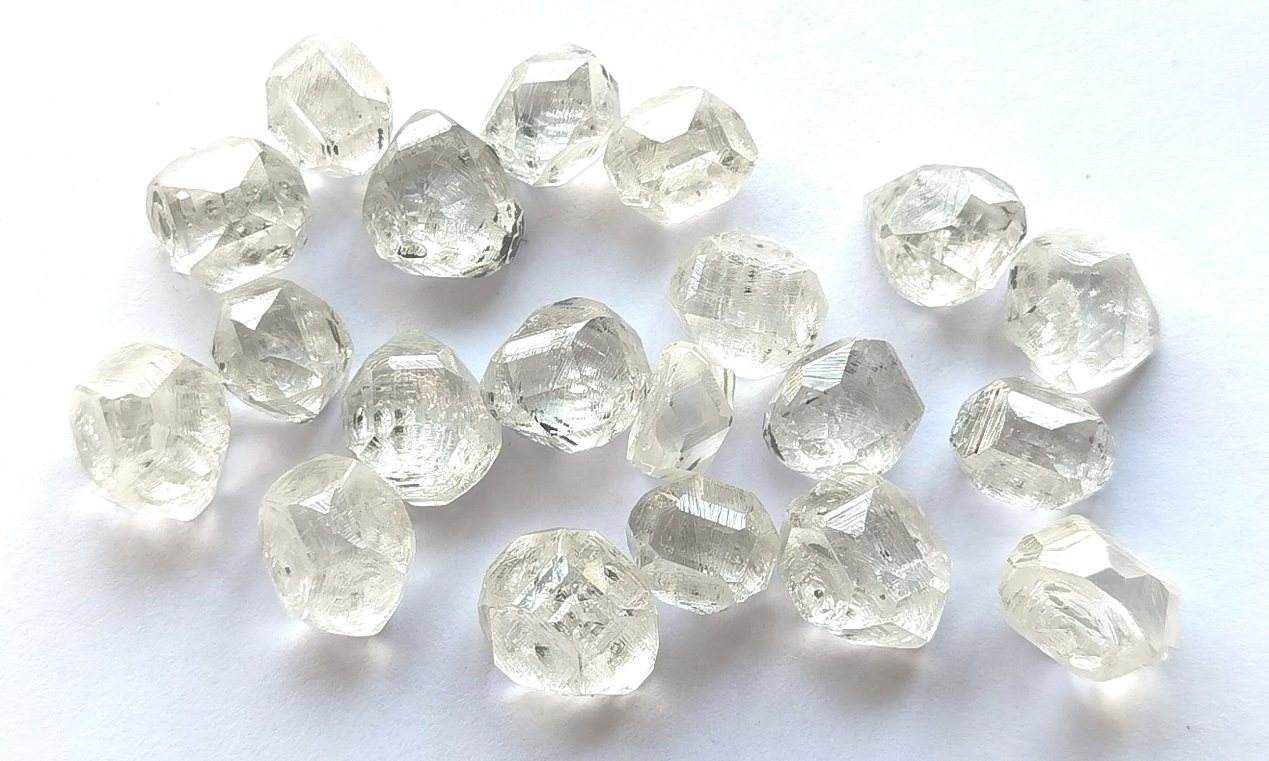 CVD growth of diamond pieces, in the industrial use will be gradually developed in recent years, especially the semiconductor industry demand will be far more than jewelry use.
After natural diamonds are processed from rough, the retail price of finished products is about twice the wholesale price. After the rough processing of cultivated diamonds, the retail price of finished products is about 4-5 times the wholesale price. The profit margin of cultivated diamonds is obviously higher than that of natural diamonds. Therefore, many natural diamond businesses are attracted to change to cultivated diamonds, and other industries they come into contact with are gradually changing to cultivated diamonds, not only selling, more into the most upstream part of the growth. It is not easy for anyone to own a natural diamond mine, but it is relatively easy to have a production factory that cultivates diamonds, which is also a diamond mine.