Dr. Yuen talks about diamonds: issues in the diamond grading report.
---
The proportion of cultivated diamonds in the global diamond market will be about 10% by the end of 2021. More than 95% of the certificates used are IGI certificates, and the remaining small amount is issued by GIA or other identification.
GIA issued the cultivation diamond grading report does not attach a physical certificate, the price is still the same as the natural diamond has a physical certificate, the cultivation diamond market price has been 10-30% of the natural diamond, the price of the grading report is too high, unreasonable.
IGI's appraisal branches in different countries and regions have not undergone unified training and grading standards, which makes the grading results of each branch quite different. In particular, some appraisal system branches are affiliated methods, and the hosts of each branch have their own interests. Therefore, the results of each branch's appraisal and grading are more different, disrupting the global market.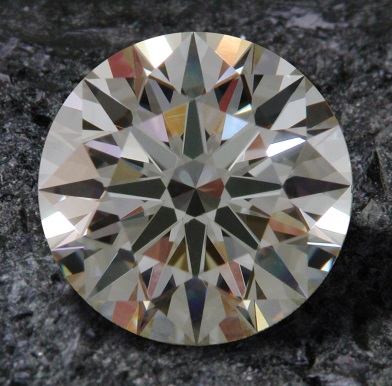 Based on our experience in Shanghai IGI, new york IGI, Hong Kong IGI and India IGI, which are often contacted by diamond cultivators, the characteristics of each identification system are divided into places: new york is relatively strict in color, and relatively loose in angle ratio, polishing and symmetry; India is relatively loose in all grading. Shanghai is strict in clarity, polishing and symmetry. IGI headquarters should organize a technical team to continuously tour the 20 branches around the world to unify the grading standards of each branch as much as possible.
In the future, we can establish a diamond grading report for the cultivation of alliance brands, or cooperate with GIA, IGI, NGTC or other internationally renowned appraisal institutions. They will supervise our grading and engraving in the alliance appraisal laboratory, and GIA, IGI and NGTC will issue certificates, thus reducing the cost of certificates and saving the time for issuing certificates.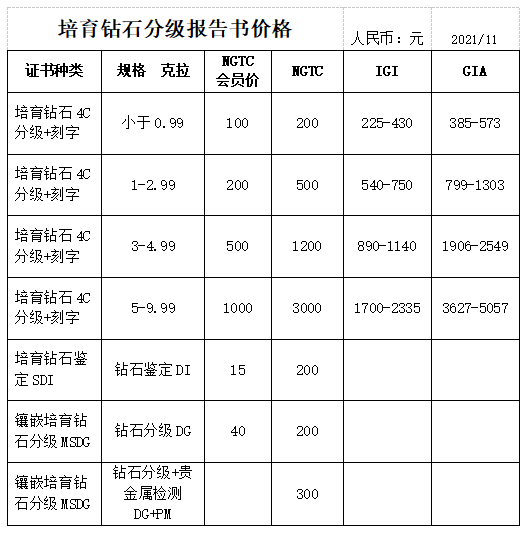 For cultivated diamonds sold in the domestic market, NGTC membership price model should be used to open a grading report, which is more reasonable in price and more convenient in issuing certificates. If the above-mentioned problems of GIA and IGI cannot be improved, when our alliance is strong and the number of cultivated diamonds is large enough, besides GIA and IGI, the international community can choose HRD of Belgium and AGS of the United States.