Dr. Yuan talks about diamonds: CVD cultivation of diamonds HPHT color change
---
If CVD diamonds are to grow white directly, the rate of 4 to 5 microns/hour is slow and long, and 1 karat diamonds take about 40 days to grow. If the doubling rate is fast and long, it will grow in nearly 20 days, but it will be light brown. After HPHT color change, the light brown of the diamond will be eliminated. If it is only slightly gray, it can be sold as white diamond. If it is gray-black, it can only be irradiated into color for sale. After HPHT color change, transparency or permeability is affected. If it is slight, it can be graded by color degradation. If it obviously affects transparency, it can be graded by clarity degradation.
In order to eliminate or weaken the brown color, it can be treated in a short time by means of high temperature, high pressure, low pressure and high temperature. However, because the non-carbon ions in the diamond are changed into darker colors by high heat, some diamonds will produce gray and black accompanied by high heat. This is due to the influence of machine structure, material, gas, process and other factors. The diamond grown by the improved machine of these factors has undergone color change treatment, you can get white.
After CVD cultivated diamonds undergo HPHT or LPHT color change treatment, the color of diamonds will be stable for a long time and will not change color. HPHT or LPHT heat treatment is of different severity. Why does the cultivated diamond industry care about whether they have undergone post-HPHT heat treatment? Cultivated diamonds are already artificially grown. CVD diamonds can be reduced or eliminated by continuously increasing the temperature inside the CVD machine at the later stage of growth. HPHT or LPHT heat-treated cultivated diamonds will not cause any harm to the wearer, nor will they produce any adverse changes in quality and value to the cultivated diamonds themselves. The evidence of minor heat treatment is not very clear, and the certificate is not clear whether it has been treated or not.
Because GIA and IGI cultivated diamond certificates both indicate whether the cultivated diamond has undergone post-heat treatment, but it is impossible to completely and clearly judge whether it has undergone heat treatment. De Beers's Lightbox began to publicly disclose to consumers the information that its CVD cultivated diamond undergoes HPHT color change after growth, and expressed its responsibility to maintain transparency to consumers. At present, this disclosure is only for Finest series, that is, products priced at US $1500/carat, D-F color, VVS clarity and EX lathe workers.
CVD incubated diamonds are observed under orthogonal polarization conditions:
Figure 1, just grow out of the features, for the color bar.
Figure 2, after the severity of color change, part of the stripes disappeared, the remaining part of the gray-black column.
Figure 3, after a slight degree of color change, for the gray blue column.
Figure 4. The machine microwave Lightbox CVD cultivation diamond growth is very stable, and there is no columnar stripe without color change.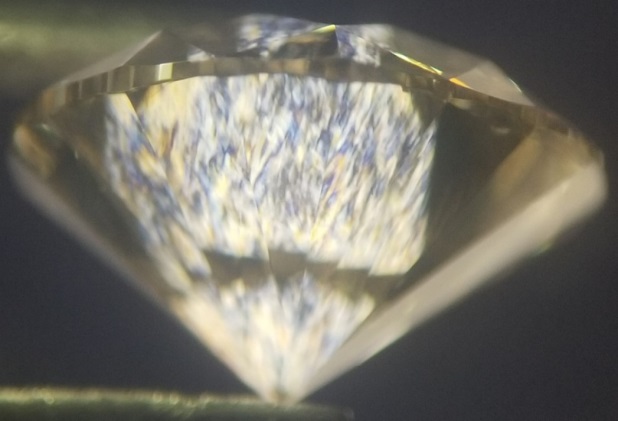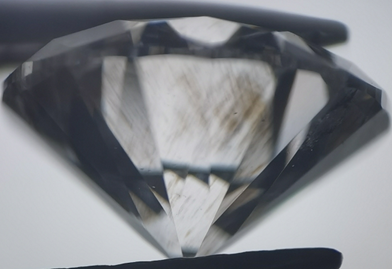 Fig. 1, Colored Column, Without HPHT Color Change Fig. 2, Gray-black Column, After Severe HPHT Color Change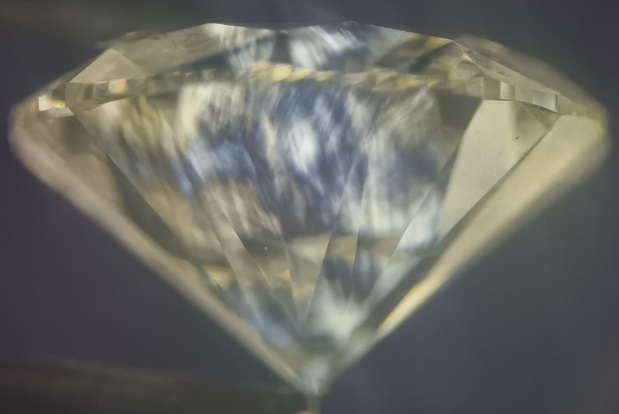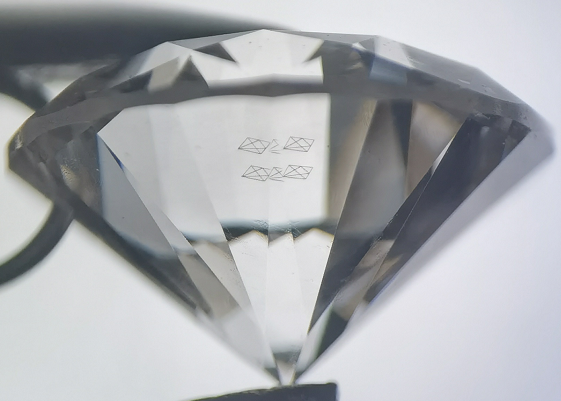 Fig. 3, gray-blue columnar, slightly HPHT-modified Fig. 4,lightbox CVD-grown diamond unmodified, no columnar stripes
Conclusion
CVD cultivated diamonds will not harm the wearer after heat treatment and change their color. The color is stable, will not cause potential damage to diamonds, has lower cost than extremely slow direct whitening, cannot or is not easy to identify minor heat treatment, and cannot clearly determine whether heat treatment has been carried out in the grading report. In recent years, unclear marks in the remarks column of the certificate about the latter heat treatment, such as "may include post-growth treatment" and "no sign of post-growth treatment" are unnecessary.