Dr. Yuan on Diamonds: De Beers Policy for Cultivating Diamonds
---
De Beers is the world's best understanding of natural diamonds and the unit that knows the most about cultivating diamonds. They are not only the best in machinery and equipment and growth technology in the world, but also their marketing ability is unmatched.
De Beers's Lightbox factory uses a 6-inch tray CVD furnace designed and manufactured by themselves, which can grow positive white CVD cultivation diamonds, which is better than almost all machines except Seki in Japan. These other machines are 2-inch trays, with brown color when they grow fast, gray black when they change color at high temperature and high pressure or low pressure and high temperature, and positive white when they grow very slowly, neither efficiency nor quality can compete with De Beers.
De Beers' sales policy is to sell directly to consumers online. Their cultivated diamonds are not certified or classified. They are only divided into two categories:
1. Best (Finest), color D/E/F, clarity VVS, lathe worker EX, the 1 karat price is US$1500/carat.
2. General quality, color G/H/I/J, clarity VS, lathe worker VG, regardless of size including 2 karat, the selling price is US$800/carat.
In addition to white diamonds, De Beers also sells pink and blue colored diamonds with fixed weights in: 2.00, 1.75, 1.50, 1.25, 1.00, 0.75, 0.50, and 0.25 karat.
They continue to purchase finished diamonds from CVD factories in India and go back to irradiate them into beautiful pink and blue colors. They have mature irradiation equipment and technology to irradiate and change colors at a very low cost. White diamonds of 1 karat and above must be produced in their own factories, and smaller white diamonds can be purchased from India with the best quality and sold directly. So De Beers' colored diamonds and small white diamond sales are still very profitable.
They sell online in 70 countries around the world, including China, through Blue Nile, a jewelry e-commerce company headquartered in the United States, but they cannot send the goods directly to China. We can order and pay in China and designate them to send the goods to Hong Kong, Macao or 67 other countries or regions.
De Beers sold products that were originally inlaid with cultivated diamond jewelry, but there was no wedding ring style. However, many consumers around the world need wedding rings. They have now started to sell naked stones so that consumers can buy back their own inlaid wedding rings.
De Beers's natural diamond mines are gradually depleted, and it is estimated that after more than a decade they will basically be dug up. Now, only part of the cash obtained from the annual sale of natural rough is put into mining, and part of the cash is retained and can be put into cultivating diamond growth at any time. At present, their factory in Portland, Oregon, USA, has invested less than $0.1 billion, and the output is too small, so they have not made a lot of sales publicity. It has recently been announced that it will expand the scale of production and will gradually expand the full supply depending on the global market sales.
De Beers's price policy takes the weight and time of CVD growth as a linear relationship, so their selling price per carat is the same. For example, the best price (Finest) is US$800/carat for ordinary workers regardless of their size. However, the longer they grow, the bigger the growth, the lower the yield. In the future, they will change the policy, and the larger the diamond unit price will increase, but according to their theory, it won't increase much.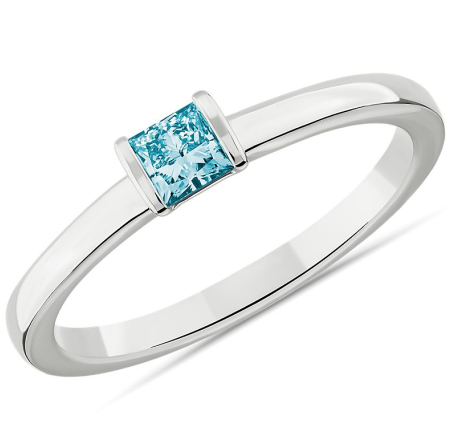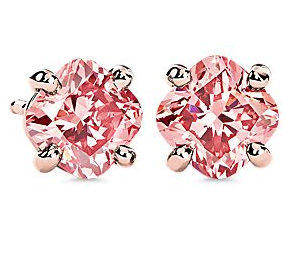 All our other CVD diamond growers must improve the structure and material of the microwave CVD machine, which can directly grow or obtain normal white diamonds after high temperature and high pressure, low pressure and high temperature color change, and then expand the machine to at least the same 6-inch pallet as De Beers. The quality and output of such products are the same as theirs, but our production cost in China is much lower than that of De Beers in the United States, so you can not be afraid to compete with De Beers. High-temperature and high-pressure operators can grow 3 or 4 karat blanks to cut and grind finished cultivated diamonds below 1.5 karat. They can also compete with De Beers for finished cultivated diamonds with a unit price of US$800/carat and below 1.5 karat and US$1500/carat for general quality.
What will De Beers do after that?
After the depletion of natural diamonds, De Beers will continue to control the global nurturing diamond market, including pricing power and supply. They will have more than $0.1 billion in cash to expand CVD equipment, enough to supply the global demand for diamond cultivation. They can fight for control of the global cultivation of diamonds. We have high temperature and high pressure cultivation of diamonds and CVD cultivation of diamonds in China. As described in this article, the improved supply will compete with De Beers, but we must really unite and divide the global cultivation diamond market equally with De Beers.
Everyone should not focus on jewelry and diamonds, but should try to promote industrial use.