Dr. Yuan talks about diamonds: what you should pay attention to when investing in CVD plants
---
From 2020 to 2021, the global demand for cultivated diamonds will increase significantly, but there is only one Lightbox in the global CVD growth factory whose machines and technologies are really ideal. The CVD cultivated diamonds they grow are white in color and the machines are 6-inch trays, so they can compete with any other cultivated diamonds, including CVD and high-temperature and high-pressure cultivated diamonds, at extremely low prices.
CVD factory must do two things: 1, regardless of high temperature and high pressure color change or not change color, must be white. 2, the CVD machine must be expanded to at least 6 inches tray.
At present, CVD cultivated diamonds in the world can really be completely white. We only know four of them: Lightbox in the United States, IIa in Singapore, Zhengshi in Shanghai and detached in Hangzhou. Before, after we changed the color of CVD diamond under high temperature and high pressure, 15 factors were announced as the possible causes of gray and black. Now we must try to improve some or all of the factors to make the grown and changed diamond white in color, and we don't need to pay too much attention to direct white, because the direct white growing speed is slow, light coffee color grows quickly, and then after high temperature and high pressure or high temperature and low pressure color changing, it becomes positive white without gray and black, more cost-effective. The cultivated diamond for jewelry use does not have the function of preserving value and increasing value, and is mainly used for decorative purposes, so the color F/G/H is the most suitable, the price of too high color grade is also high, and the color grade of too low is easy to see and is not suitable.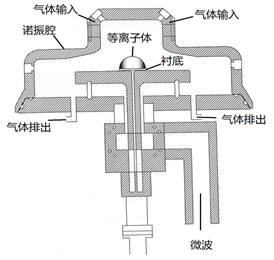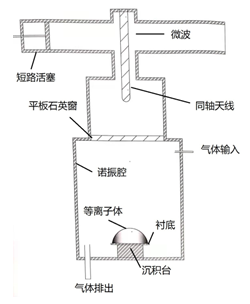 CVD machines now only De Beers Lightbox and Diamond Foundry use 6-inch pallet machines in the world, while all other manufacturers basically use 2-inch pallet machines. The difference in production efficiency between the two machines is about 9 times. If we design a machine that can grow 6-inch pallets in white, plus our lower growth costs in China, we can beat De Beers products, no matter how low cost they sell, we can beat them.
De Beers sells all general quality CVD cultivated diamonds at US $800 per carat, including 2 karat, 1 karat and smaller cultivated diamonds. All other CVD cultivated diamonds cannot compete with them. Now it is only suitable for producing cultivated diamonds above 3 karat. If the finished products 3 karat by De Beers also sell for US $800 per carat next year, everyone will have to grow cultivated diamonds above 4 karat.
Large area CVD diamond material suitable for industrial use, such:
1. CVD boron-containing polycrystalline films and sheets;
2. Diamond heat sink;
3, integrated circuit manufacturing CMP diamond dishes with diamond pieces;
4. Diamond LED ultrashort wave PN junction luminescence;
5. Diamond wafer splicing method to produce CVD large-area single crystal wafers.
We have successfully developed the first three items and the last two items are under development.
These projects have great demand, the future CVD growth of diamond will have a great space: diamond is the strongest hardness on earth, the best light transmission, the highest wear resistance, heat transfer rate and heat dissipation rate of the fastest, the highest compressive strength, the fastest sound transmission rate, the best low thermal expansion rate, the strongest anti-corrosion ability, human body compatibility is the best. Most of these super performances are not yet mature applications, and they are all under study. They will succeed one by one in the future, which will be of great help to human civilization.
Jewelry diamond is influenced by the policies of De Beers and Indian CVD industry. CVD growth and cultivation of diamond industry should be carried out in the industrial direction from now on, with appropriate specifications and quantities to avoid its sharpness and find a suitable direction for us.