Dr. Yuan on Diamonds: Where to Go to Cultivate Diamonds in China
---
The selling price of De Beers Lightbox cultivated diamonds is US$800/carat for general quality regardless of size, such as 1, 2 karat and less than 1 karat finished products, and US$1500/carat for 1 karat high quality. What should China do about cultivated diamonds?
1. high temperature and high pressure diamond cultivation
China's high-temperature and high-pressure jewelry is only suitable for growing 3 or 4 karat blanks with good clarity. It can be made into more than 1 karat high-quality finished diamonds with a retail price of US$1500/carat or a general-quality retail price of US$800/carat finished diamonds. If the color can reach high-quality DEF and the clarity is only VS of general quality, we can sell the retail price of about US$1200/carat.
The cultivated diamond rough 1 karat by cutting and grinding the finished product can be processed by an automatic grinder in China as much as possible. Although white high-temperature and high-pressure diamonds are conductive and cannot be polished by an automatic grinder, with the addition of an insulating ceramic sleeve, 8 surfaces at the crown and 8 surfaces at the bottom can be ground, and the rest surfaces can be completed manually, thus still competing with the Lightbox and making reasonable profits. Blanks with poor clarity need to be crushed, picked and selected by Indian grinding mills, and processed into finished diamonds of less than 1 karat, including finished diamonds of tens and the size of broken diamonds. Now Indian processing plants are very cooperative with each other. They jointly bargain with Chinese rough manufacturers, which will gradually reduce the profits of Chinese manufacturers in the future. In the global natural diamond market, finished diamonds below 1 karat and 1 karat account for about 2/3, and it is estimated that finished diamonds below 1 karat and 1 karat account for about 1/2 in cultivated diamonds in the future. The natural diamond jewelry quality rough market needs about 0.06 billion carats per year. After more than ten years, natural diamonds are exhausted. Because the price of cultivated diamonds is cheaper, consumers tend to buy larger diamonds. Therefore, the cultivated diamond jewelry quality rough market needs about 0.15 billion carats per year. It is estimated that about 0.08 billion carats of rough diamonds of 1 karat and below 1 karat will be needed in the future.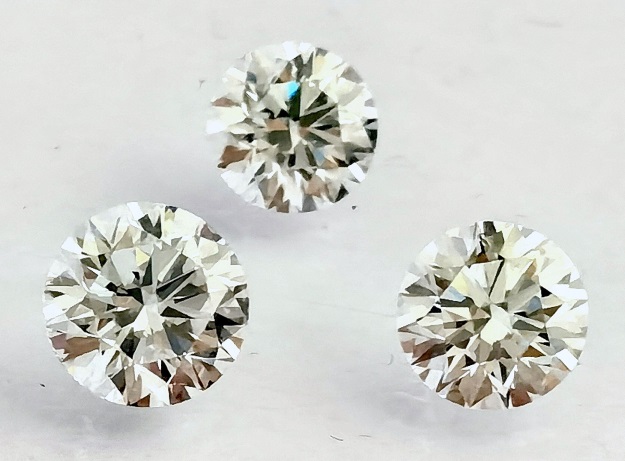 Diamond cultivation 2. microwave CVD
Lightbox the current 2 karat and the expected starting from the autumn of 2022 next year, the price of 3 karat finished cultivated diamonds is US$800/carat, so no other cultivated diamond manufacturer in the world can compete with this price now. At present, China must be able to produce large white blanks with CVD weight exceeding 12 karat. After cutting and grinding 3, 4 karat and above finished diamonds with full-automatic equipment in domestic diamond cutting and grinding factories, Shanghai IGI will certify them with reasonable standards and prices, sell them all over the world, and set prices by Chinese. This will keep the best interests at home. Another CVD efforts to develop industrial use, especially in the semiconductor industry. Diamond Foundry is one of our strongest rivals in the future. They are composed of a group of semiconductor high-tech companies in Silicon Valley in the United States. They have recently invested more than US $0.8 billion to set up a super-large CVD factory in Spain. Their current US factory cannot make real white diamonds, but they have a very strong ability to produce CVD single crystal diamond chips for semiconductor industrial use with a large microwave CVD machine with a 6-inch tray.
At present, microwave CVD machines with 2-inch trays are basically used in the world and China. De Beers and Diamond Foundry use 6-inch trays. We need to develop 6-and 8-inch trays as soon as possible to produce microwave CVD machines with high quality positive white CVD to cultivate diamonds. We and they use the same specifications of the machine, our efficiency must be higher than theirs, and they can compete with all kinds of CVD jewelry and industrial cultivation of diamond prices and output.
3. China to cultivate diamond industry to unite
China produces almost all of the world's high-temperature and high-pressure blanks, and most of the microwave CVD blanks will be produced in China in the future, but the leading and pricing power to cultivate diamonds is in the hands of De Beers and India's united cuters. China is the world's largest producer of diamond blanks, but it only earns a small profit, and will be forced to reduce prices in the future. Some projects will even lose money. Only all Chinese producers sell blanks in a unified way. The price is set by China, and the quantity and price are controlled like De Beers. Otherwise, like other daily necessities manufacturers in China recently, they will take orders at low prices, consume energy and pollute China's environment with various high costs, china's extremely unfavorable state of receiving orders, production and sales. Chinese industry must unite, grasp the initiative, reasonable profits to stay in China, long-term control to cultivate diamonds for the blue ocean industry.