Dr. Yuan talks about diamonds: similarities and differences between cultivated diamonds and natural diamonds
---
1. Composition: The composition of cultivated diamonds and natural diamonds, including material, physical, chemical, optical and other properties, is exactly the same. Only trace chemical elements are slightly different. We can use their trace elements and growth characteristics to identify.
2. Global average per capita possession: natural diamond rough reserves, if only the amount of rough with mining value is about one billion carats, converted into the per capita reserves of all people on the earth is about 0.2 karat. Cultivated diamonds can be artificially grown indefinitely.
3. Rough output and value: The global annual output of natural diamond rough is about 1-0.15 billion carats, with an average price of about US $100 per carat. The current annual output of cultivated diamonds is about 0.01 billion carats, with an average unit price of about US $150 per carat. In 2035, the annual output of cultivated diamonds is estimated to be about 0.3 billion carats, with an average unit price of about US $50 per carat. The output of a grown diamond factory is now equivalent to that of a natural diamond mine. The annual output of a larger plant or mine is about hundreds of thousands of carats to millions of carats, and the annual output value is about tens of millions to hundreds of millions of dollars.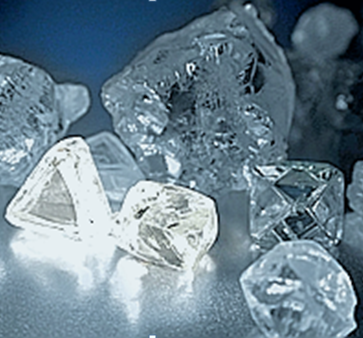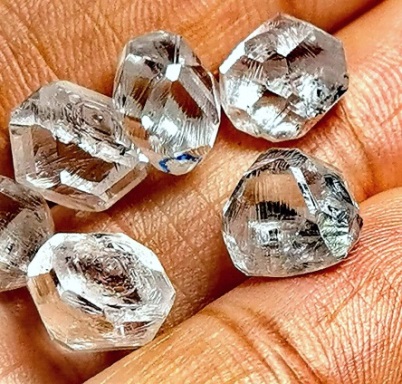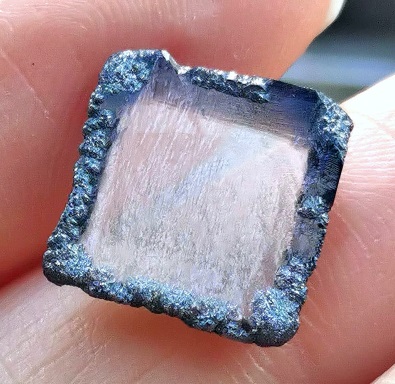 Natural diamond rough high temperature and high pressure rough CVD rough
1. Future growth and decline: natural diamonds will gradually be exhausted in the next ten years; the number of factories that cultivate diamonds will increase year by year, and their products will gradually fill the gap in the natural diamond market. This is an irreversible trend.
2. Diamond weight of a single piece of jewelry: The diamond weight of each piece of natural diamond jewelry is about a few carats to several carats. Because the price of cultivated diamonds is much lower than that of natural diamonds, the diamond weight of each piece of jewelry is about several times that of natural diamond jewelry.
3. Sustainability: The amount of heat and carbon emitted by natural diamonds and cultivated diamonds in the production process. We can see that the two sides have commissioned unknown environmental protection companies to report after testing. The data conclusions of the two sides are reversed and the differences are incredible. The two sides should regularly commission a truly well-known and fair testing company in the world to conduct standard testing of natural and two diamond-producing mines and factories in the same way and standard, and publish the results so that the consumer public can know the truth.
4. Preservation and appreciation: The definition of a commodity preservation and appreciation is divided into two types:
5. Changes in retail prices of goods at different times.
6. The amount of goods purchased by a consumer, sold and realized at intervals, is compared with the difference between the amount at the time of purchase. This is the sale of second-hand goods, and any other goods are similar to the depreciation effect, the difference between the depreciation amount and the new product, generally about 50 to 70%, you can exchange 30 to 50% of the value. Therefore, the effect of preserving and increasing value is not ideal. The situation of natural and cultivated diamonds is similar, so consumers should not have the expectation of maintaining and increasing value when buying, only for the purpose of decorating and commemorating the souvenir.
7. Factors affecting the market price: natural diamonds are regulated by diamond mining companies to maintain the stability of diamond prices. For example, companies use the method of controlling mining volume and hoarding a large amount of rough, sell a proper amount of rough to the market in the mode of a goods-watching meeting, and try to maintain the supply of rough slightly lower than the market demand. Under normal market conditions, this method can artificially increase the price of diamond retail prices, in case of a slightly worse economy, the nominal price will not drop, but the quality of the blanks put in will improve. In case of major natural and man-made disasters, the global demand will be greatly reduced, and large consortia of diamond mining companies or Russian state-owned diamond units will hoard a large number of blanks like reservoirs, which will be gradually released after the situation stabilizes. As long as there is an opportunity, the price will be raised as much as possible. In addition to growing white diamonds for jewelry, there is also the task of growing yellow diamond abrasives, which can passively and interactively adjust the output. CVD cultivated diamonds are now small factories doing their own business. Most of them only produce cultivated diamonds for jewelry. In the future, a large number of industrial products should be developed and alliances should be organized. Jewelry and cultivated diamonds for industrial purposes should also be sold jointly by means of goods-watching meetings. Production should be planned according to market demand in a unified way. The price of cultivated diamonds should not be reduced to no profit for the whole industry due to the influence of prosperity.
8. Effect of thermal conductivity meter: When small and independent jewelry stores sell diamond jewelry, they will finally show the diamond to the guests with the thermal conductivity meter, which shows that it is a diamond. Large chain lock jewelry stores and online sales, you can not use the thermal conductivity meter to prove. Both natural diamonds and CVD cultivated diamonds will show diamonds. High-temperature and high-pressure diamonds partly show diamonds and partly show Mosan diamonds, which will cause trouble for trading. Therefore, high-temperature and high-pressure diamonds are less popular in the retail market.

Natural Diamond Finished Bichromatic Stone

A variety of different shades of CVD finished diamond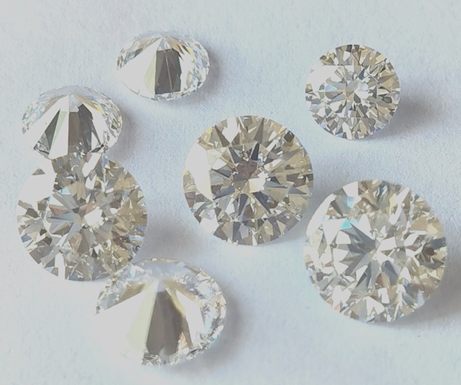 High temperature and high pressure finished diamond
1. Industrial use: In addition to making jewelry, natural and cultivated diamonds are gradually replaced by cultivated diamonds in industrial use. Only some high-end tools still use natural diamonds. The abrasive part is completely supplied by high temperature and high pressure products. Diamond single crystal turning tools are mostly supplied by high temperature and high pressure. Turning tools over 6mm can be supplied by CVD products; other large area sheet, slender strip of single crystal diamond are supplied by CVD products; polycrystalline diamond self-supporting sheet, supplied by CVD products; PCD (polycrystalline diamond), NPD (nano-polycrystalline diamond) and other blades, grinding pieces, wire drawing die are supplied by high temperature and high pressure products.
2. Size and quality: natural diamonds have large, medium and small sizes; low, medium and high quality; high temperature and high pressure cultivated diamonds are suitable for medium and small sizes, medium and high quality; CVD cultivated diamonds are suitable for large and super large sizes, Medium and high quality.