Dr. Yuan talks about diamonds: colored cultivated diamonds
---
The production and market conditions of colored cultivated diamonds are similar to those of artificial color change of natural diamonds. Both of them are of poor color and clarity, which are not suitable for direct sale as white diamonds, that is, diamonds of poor quality to artificially change colors. For example, diamonds with light brown to medium brown color and clarity with cloudiness or many flaws, which are not suitable for sale in white diamonds, are used for irradiation, high temperature and high pressure treatment or heat treatment to change them into various colors and then sold.
Diamond color causes:
First, impurity elements: diamond in the formation process, there are other elements into, resulting in point impurities.
1. Nitrogen: Nitrogen is the most common impurity element in diamonds, replacing carbon atoms and entering the crystal lattice. Absorbed in the violet and blue regions, released yellow light, and divided into Ib-mono-nitrogen, IaA-di-nitrogen, IaB-tri-nitrogen, tetranitrogen, and sheet nitrogen in its state.
2, boron: boron instead of carbon atoms, into the lattice. Absorbs the yellow light area, emits blue light, type IIb.
3. Hydrogen: The hydrogen atom body is very small and can enter the gap within the diamond. Natural diamonds, such as those containing a large amount of hydrogen, show a gray tone. The hydrogen of CVD diamonds has been driven out when the color is changed at high temperature and high pressure, and the gray color that appears later is not formed by hydrogen.
Second, plastic deformation: after the formation of natural diamonds, they are subjected to high pressure, resulting in line or surface lattice dislocations or plastic deformation. The most common colors are: brown, pink, red, etc. When CVD diamond is growing, because of the negative pressure, the whole diamond is filled with plastic deformation formed by stress, resulting in different degrees of brown.
Third, point defects: diamonds are irradiated by radioactive materials, causing protons, neutrons or electrons in the outer ring of carbon nuclei to be knocked apart, resulting in holes and displacements. Common colors are green, blue and black. After high temperature and high pressure or heat treatment, yellow, pink and red will be produced.
The causes of the various colors of colored cultivated diamonds are as follows:
Direct growth:
1. Yellow: HPHT method directly assembles raw materials to grow in the air. Because the air contains 78% nitrogen, brown yellow will grow. If some metal elements are added, light yellow, medium yellow and golden yellow can be obtained by reducing brown.
2. Blue: Adding aluminum, titanium and other nitrogen removal agents to the growth raw materials of the HPHT method, and adding boron at the same time, will produce blue. The addition of boron during CVD growth also produces a blue color. These two kinds of blue are gray blue, not bright enough, not pleasing.
Second, irradiation color change, heat treatment:
1, blue, green, black: a variety of radiation sources can be used to irradiate the color, but some of the effect is too poor, such as cobalt 60. Some radiation residues are too strong, such as fast neutrons emitted by nuclear reactors. At present, the gem industry needs to irradiate high-energy electrons generated by electron accelerators with very short residual irradiation time, and its equipment and irradiation costs are low.
Overexposure produces extremely dark blue, dark green, and looks like black.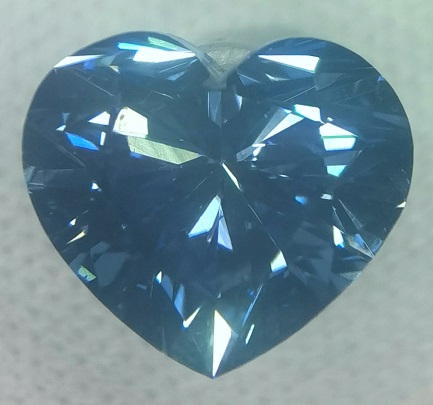 gray blue
gray blue cloud change to blue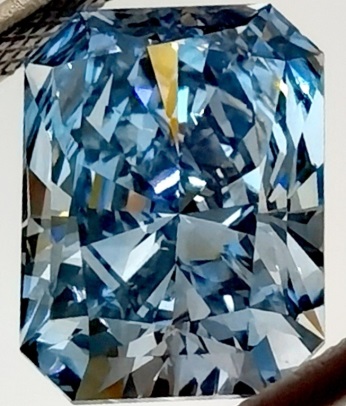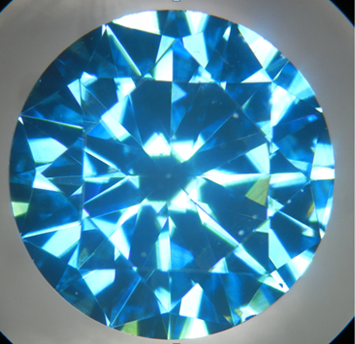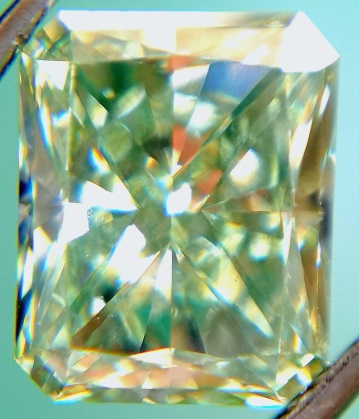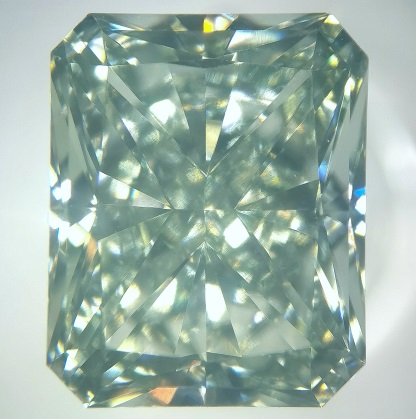 2, yellow, pink, red: the blue and green obtained by irradiation can be heat-treated at low to high temperature of hundreds to thousands of degrees Celsius under high temperature, high pressure and normal pressure, depending on the trace elements contained in the original diamond. If it contains a small amount of mono-nitrogen, it can be pink, and a large amount of mono-nitrogen can be red to dark red.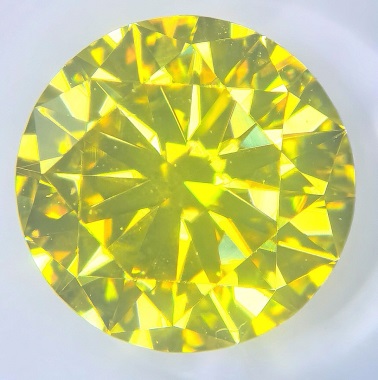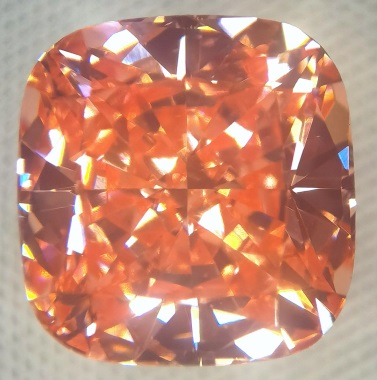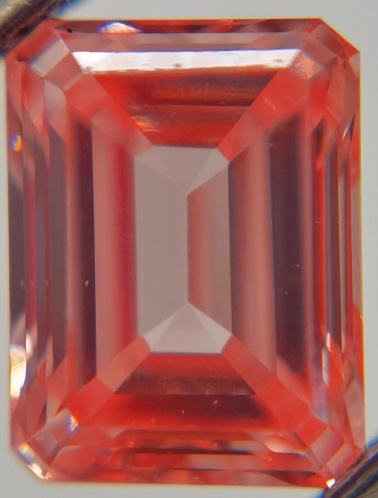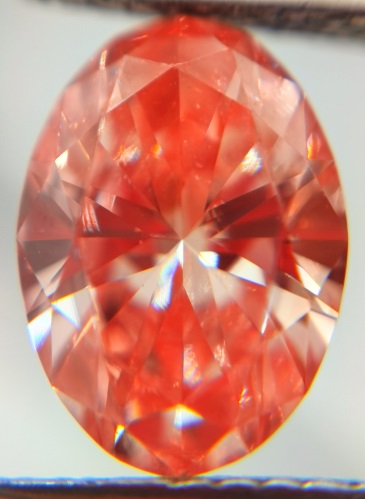 If CVD cultivated diamonds grow brown, they must first be weakened or eliminated by high temperature and high pressure. If the result is positive white, the owner will naturally sell white diamonds. If gray is produced, irradiation will be used to sell colored diamonds. If you use a white diamond to irradiate the color, almost all get bright colors.
Irradiation color change, color from the diamond surface into the depth, depending on the irradiation measurement and time is different, about 1~3mm. Normal irradiation color change can be implemented after the diamond cutting is completed, basically will not hurt the diamond surface. During high temperature and high pressure treatment, the brown color of the whole diamond will be weakened or eliminated, but the surface of the diamond will be burned. Generally, the color will be changed under high temperature and high pressure after rough grinding, and it will need to be polished again after completion.
The sales volume of natural colored diamonds is about a few thousandths of white diamonds, and the sales volume of cultivated colored diamonds is about a few percent of white diamonds. But when it is changed to color, a large part of it is not good-looking color, such as pink with some brown or purple, not good-looking positive pink. The blue color obtained by adding boron to the growth is gray-blue, that is, ink blue, which is not bright. Bad color, its price will not sell high, there will be a high proportion of inventory.
De Beers sells blue diamonds, pink diamonds and white diamonds at the same price, and their colored diamonds are all good in color, because the diamonds they use are originally white diamonds or very light brown and gray diamonds, so the colors are good after modification. Other manufacturers, especially CVD cultivated diamonds, very light brown and gray diamonds can still be sold as white diamonds, while darker brown and gray diamonds can only be changed to color. Therefore, a high proportion of colored diamonds are not good in color, so a considerable number of colored diamonds are pressed on their hands. This situation has to be avoided by the industry.