Diamond boss De Beers: reinventing the CPU
---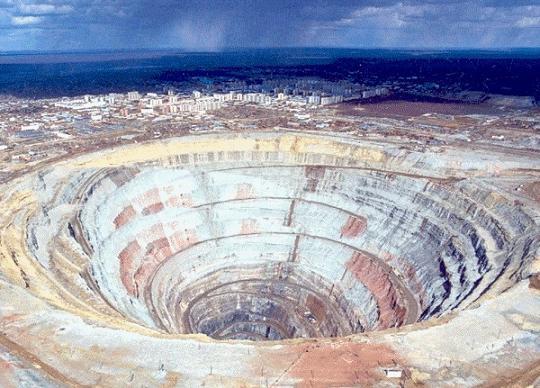 De Beers, a diamond monopoly that once monopolized 90% of the world's rough diamonds for a century, is now embarking on a new journey. This time you may not think of it. It is an (artificial) diamond CPU, a new type of CPU that will increase the main frequency of existing computer microprocessors by ten times.
Today, De Beers is working to become the main raw material supplier of artificial diamond microprocessors. As we all know, diamonds are the best thermal conductors on the earth. The main frequency of CPUs made of diamonds will easily reach 10-20 times that of existing CPUs without burning.
Dramatically, only a few years ago, De Beers regarded jewelry-grade artificial diamonds as a scourge, investing heavily in providing cutting-edge identification equipment to diamond dealers. In 2003, Davis, the editor of Wired magazine, came to a jeweler with synthetic yellow diamonds that were rare in nature. As a result, the jeweler collapsed in his chair after reading the diamonds, exclaiming that these diamonds, which were difficult to distinguish between "true and false", would destroy the entire diamond industry.
The yellow diamond in Davis's hand would be worth hundreds of thousands of dollars if it were natural, but it can actually be synthesized for only $100 on a machine in Florida.
In 2007, as synthetic diamonds broke through the size limit, large artificial diamonds were everywhere, selling at a fraction of the price of natural diamonds in the hands of countless jewelers. De Beers also has to accept the reality that since the invention of the synthetic process in the former Soviet Union, artificial diamonds will one day be everywhere, and they are no different from natural diamonds in chemical composition.
De Beers decided to take the initiative to start and dominate the artificial diamond manufacturing industry, but it still needs some IT innovation companies to figure out how to change the IT industry with diamonds.
To this end, De Beers recently launched a venture capital incubator in Silicon Valley, investing tens of millions of dollars in seven start-ups to develop diamond microprocessors (commonly known as diamond CPUs). As we all know, diamonds are the best thermal conductors on the earth. Of course, even Jobs would not be crazy enough to use diamonds as CPU before artificial diamonds sold for cabbage prices.
However, the industrialization of artificial diamonds has suddenly made this crazy idea possible. Diamond CPU can run at a main frequency 10 or even 20 times faster than the existing CPU without a fan, that is, 81GHz. Moore's Law will also be replaced instantly by Diamond's Law.
Tomorrow, maybe people will ask each other: How many carats is your CPU?