Mr. Thomas Moses, executive vice president of GIA, and Mr. Wang Wu1, director of the research office, visited our company.
---
On September 12, 2014, Mr. Thomas Moses, GIA Executive Vice President, and Mr. Wang Wuyi, Director of Research Office, visited our factory Shuoda Diamond and Table Diamond Technology. Dr. Yuan Zhizhong, Chairman of Bench Diamond Technology, cordially received two guests from afar.
The Gemological Institute of America (Gemological Institute of America) is the founder of the promotion of the diamond identification certificate as an international. It was founded by Mr. Robert Shipley in 1931 and has a history of more than 80 years. GIA is a non-profit organization with funds donated by jewelry industry. GIA certificate is quite credible. It is not only the first gem school in the United States, but also one of the recognized jewelry and diamond appraisal institutions widely respected in the global jewelry industry. GIA International Certificates diamonds are recognized internationally! GIA Gemological Institute of America has officially launched the GIA Diamond Identification Certificate Online Query System worldwide since 2006. The introduction of the system has played a great role in the search and anti-counterfeiting of authentication certificates.
Yuan Dong and GIA Executive Vice President Mr. Thomas Moses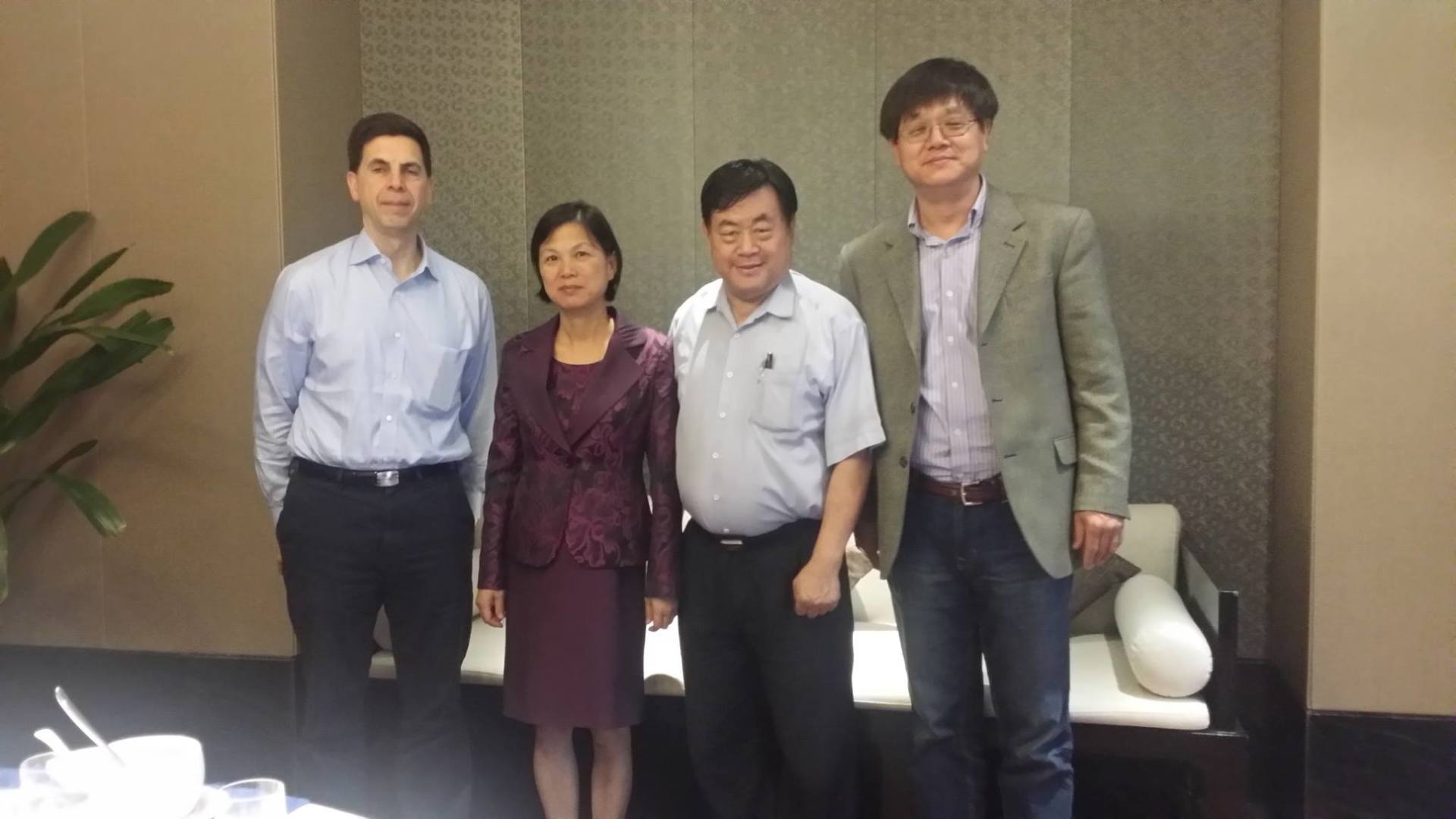 From left: Mr. Thomas Moses, chairman's wife, ms. Wang zhiping, yuan dong, and Mr. Wang wuyi